DO YOU WANT YOUR CAR INTERIOR, CLEAN, CRISP, FRESH, FEELS AND SMELLS LIKE NEW?
WHY OUR INTERIOR AUTO DETAILING SERVICE IS THE BEST DETAILING SERVICE IN CALGARY?

A clean car interior rouses feelings of harmony and control.
MacDetailZ Calgary professionals have the proper tools and solutions to gently clean your car's interior—keeping it looking clean and new for a longer time!
We care for your car's interior as you would, had you the time and tools.
We don't cut corners or use brute force. We don't oversaturate your carpets, seats, or buttons, we don't brown or stiffen your carpets or upholstery, we don't scratch your screens, gauges, or veneers. We are careful, thorough and mindful.
Our car detailers have the right training, temperament, and discretion to safely clean your car's interior.
Our mobile car interior detailing services are concierge; cut-and-tailored just for you.
And while we do offer service packages, they can be rigidly followed or serve as starting-points for your customized service.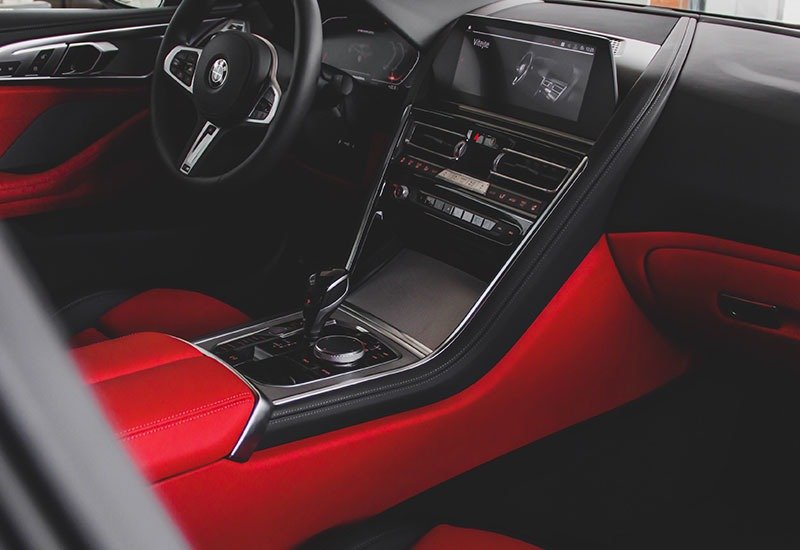 We can help you keep your nearly-new car interior looking clean and new or help you reset and recover one that's been heavily-used.
We have the tools, solutions, and experience to help you address most spills and stains, even deodorize your car interior, if needed.
The mainstays of our car interior detailing tools and solutions are our professional-grade portable vacuum, car carpet and upholstery extractor, steamer, ozone generator, air movers, assorted lights, specialized microfiber towels, sponges and brushes, Gyeon's Leather Conditioner & Cleaner, Gyeon's All Purpose Cleaner, 303 Aerospace Protectant for all your interior vinyl protection. and a foam based car carpet and upholstery stain remover.
With us you get rounded service.
You'll get the benefit of us using just the right vacuum, steamer, extractor, solutions, brushes, towels, efficiently.
And, the potential difference in our price is more than off-set by your car's retained value, increased utility, and the billions' worth in your freed time.
You have earned a perpetually clean, new-looking car.
Elegance is clean; and clean is elegant.
Embody your work in joy.
Book online below or by contacting us.
YOU WILL ENJOY A CLEAN CAR INTERIOR; DONE RIGHT. CONTACT US AND BOOK TODAY!
#cars #calgary #cleaning #carwash #canada #ceramiccoating #appointment #alberta #carwash
We accept the following payments Methods: Debit, Credit card, E-transfer, Cash.
Call/text us for booking:
🌐 www.macdetailz.com
🕹 4335 Manhattan Rd SE, Calgary, AB. T2G 4B1.
☎️ +14034029804